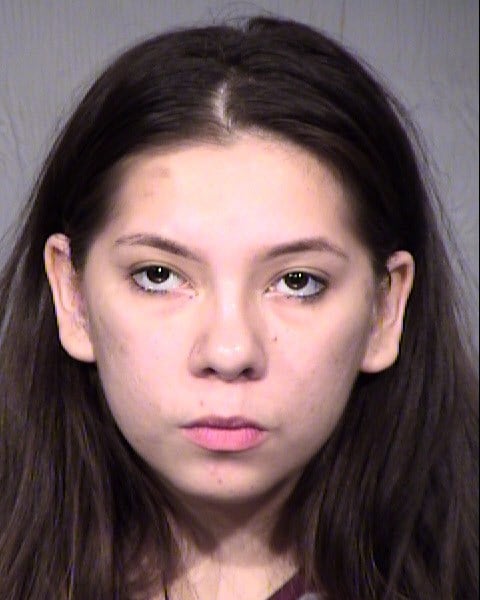 10/29/2017 bicyclist killed in headon crash with wrong-way susp. impaired driver.
Summit Trail Road inside South Mountain Park, Phoenix. There were no specific location given, here is a sample of the Summit Road.
Here's an illustration of an uphill section leading into a blind curve to the right. The road is a windy two-lane, with very narrow lanes; I get something under 20 feet from edgeline to edgeline, making each lane a bit under 10 feet. Sand/rocks/gravel is prevalent. Here's a good view of a cyclist using the road.
Criminal Case
Maricopa County Superior Court Case CR2017-149739
Case Minutes. Most recent minute at this writing, April 2019 sets next complex case mgmt hearing for July 2019.
Annaleah Dominguez was indicted 11/8/2017 on a charge of reckless manslaughter (a class 2 felony);
---
PD: Bicyclist killed by impaired driver at South Mountain park in Phoenix

Robert Dollar, 36, was riding his 10-speed bicycle southbound from the top of South Mountain around 9:40 a.m. Sunday. As he rounded the corner, 19-year-old Annaleah Dominguez struck and killed Dollar.

According to police, Dominguez was driving northbound on Summit Trail Road with two passengers inside. She crossed the double yellow lines going northbound in the southbound lanes to pass another bicyclist that was in front of her heading up the trail road.

After Dollar was struck, CPR was performed by citizens and the Phoenix Fire and Medical Department. However, Dollar was pronounced deceased on scene.

Dominguez admitted to officers of recently drinking and ingesting marijuana. The officers discovered a quantity of marijuana just outside the car that one of the passengers threw out after the accident.

Dominguez showed signs of impairment and was booked into jail for manslaughter and drug charges.
.
Crash Report
FileNumber: 201701904079 -> phoenix number 17001904079 No report available at this time (probably due to criminal proceedings?)
The data has way too many UNKNOWNS; not sure what's up with that. Directions and so forth. These all seem to have been known. It has the wrong lighting condition, says DARK, but it happened mid-morning.
It correctly lists and faults motorist for DROVE IN OPPOSING LANE. However, it lists UNKNOWN for cyclist behavior/violation; from news reports it should list NO IMPROPER.